We all know that business owners can be picky about where they want to set up shop. Investing time and money is no joke, which is why many factors go into the decision-making process for finding the perfect location. The decision to move is not an easy one. You can never be entirely confident that your business will do better once you transfer. So selecting the best place with optimum opportunities would be your answer.
Speaking of which, Montana has become one of the hot spots for entrepreneurs that are looking for a new business locale. Read the whole article to know exactly the reason.
Why are Business Owners Moving to Montana?
The 'Treasure State' has become famous as many establishments from New York, and other regions are moving there hoping to find themselves a fortune. But the question is, out of all the other states, why Montana?
1. Low Cost of Business
It is essential to understand that the cost of doing business affects a company's success because it determines how much they have to invest. Knowing this also plays a vital role in evaluating the potential income.
However, in Montana, you don't have to worry as much as they are well known for having a lower cost of business than other states. In addition, the economic incentives are high, making startup costs cheaper to maintain a small-scale enterprise.
The most significant factor that sets Montana apart is that there aren't many regulations and taxes on the enterprise. The state has no sales tax, and individuals having annual revenue of under $35,000 don't have to pay for state income.
2. Quality of Life
Quality of life is crucial in doing business because it can affect employees' productivity and overall well-being. With improved quality, companies are more likely to see an increase in their workforce's ability to perform at high levels for extended periods, which increases the business' efficiency and health.
Luckily for Montanans, quality of life is no concern to them as plenty of opportunities for relaxation through almost any outdoor recreation are accessible. Its natural beauty also attracts tourists worldwide who enjoy its untouched wildernesses.
Furthermore, Montana does not have the city's hustle-and-bustling feel, which gives you more time for tranquility and refreshment. You can live a carefree life within nature with all your necessities without being burdened by bills. The streets are nothing like New York, as the state has the third-lowest population density in America. To top it off, it boasts an all-time low unemployment rate of only 3.7% as of April.
3. Competent Employees
Businesses need to maintain a strong workforce. A company lacking competent employees will not operate at its full potential and may even go out of business due to lack of productivity, increased costs, or missed opportunities.
One of the many reasons why business owners move to Montana is because of their excellent human resources. The state ranks as one of the most educated areas in America, with 44% of adults having an associate degree.
Job finding is hard in Montana due to the lack of companies. But that means employees are more determined to win a job vacancy. In addition, enhanced performance is often linked to the high quality of life that citizens from Montana experience.
With such low turnover rates and an exceptionally stable environment filled with motivated individuals, Montana seems like a haven for prospective business owners looking for excellent labor who are ready, willing, and able anytime there's work available!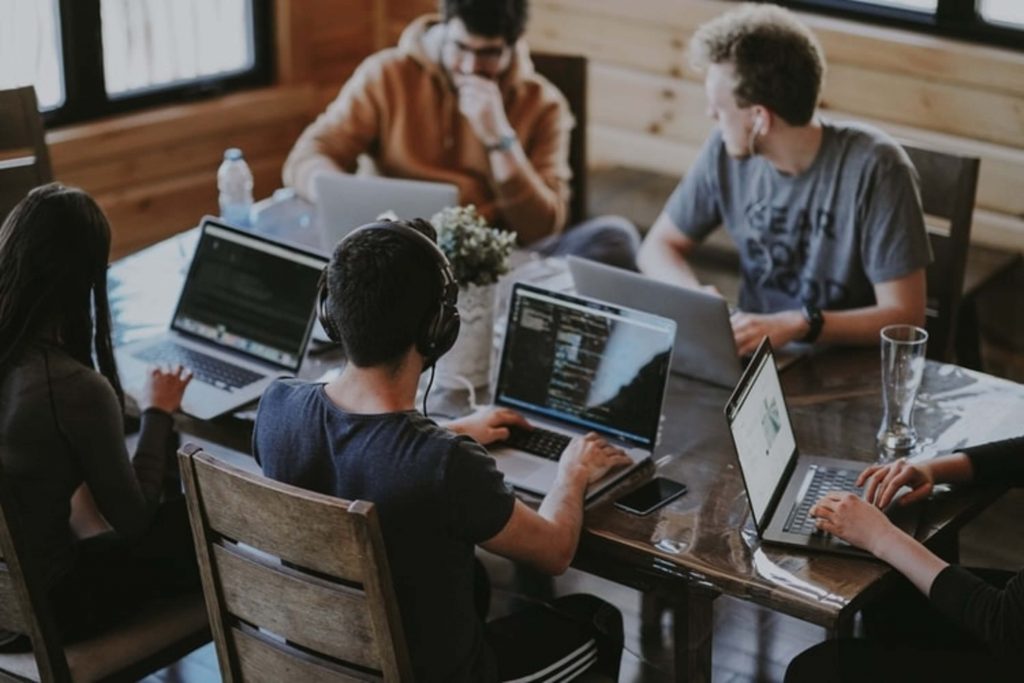 4. Survival Rate for Businesses
Thinking about your business going bankrupt is a nightmare. Over time, a company that is in dire straits may become more and more likely to fail. But companies in Montana seem to have an advantageous survival rate!
As a result of its thriving and healthy natural ecosystem, Montana is known for having the best survival rates of businesses in the US, according to the blueprint.
With an ever-expanding population and the lowest unemployment rate in America, more people have money to spend on goods and services, which can only mean good things for entrepreneurs. The cost of living here also remains low relative to other parts of the country, making it easier for employees and employers alike who don't want their every penny to disappear overnight.
****
Business in Montana is thriving and becoming more promising. If you're having trouble looking for a place to transfer, you should consider the developing 'Treasure State.' Remember this list as you decide whether to move or not.