Your business' logo is just as crucial as your name as it helps you present a visual representation of your brand. Hence, you need to make sure that your logo ideally reflects what your brand personality is, and it should be distinct enough to make your company stand out from the rest of the competition. Your logo is an essential part of your brand and business and registering its trademark is an important process that you must consider.
What Is a Trademark?
A trademark is a word, phrase, symbol or design, or a combination of the aforementioned that are used to differentiate one company from others that are operating in the same industry. You can register a trademark for your business name, logo, slogan, design, or any other entity that factors into the brand identity of your company. Your trademark essentially tells others that your products, name, and logo are your own and that you have the right to exclusively use them for your services and products.
However, using your trademark does not protect you from some other company using your name or design. Registering your trademark will. And so, if someone else uses the same name or design as that of your company, you will have to prove that you came up with it first, which is not possible if you did not register it.
This is very important since you will not be able to build a solid defense in case a lawsuit comes forth. A registered trademark is a federal and legal registration of your company's brand, which means anyone who wants to register a name or design that is identical or similar to yours will be guilty of trademark infringement.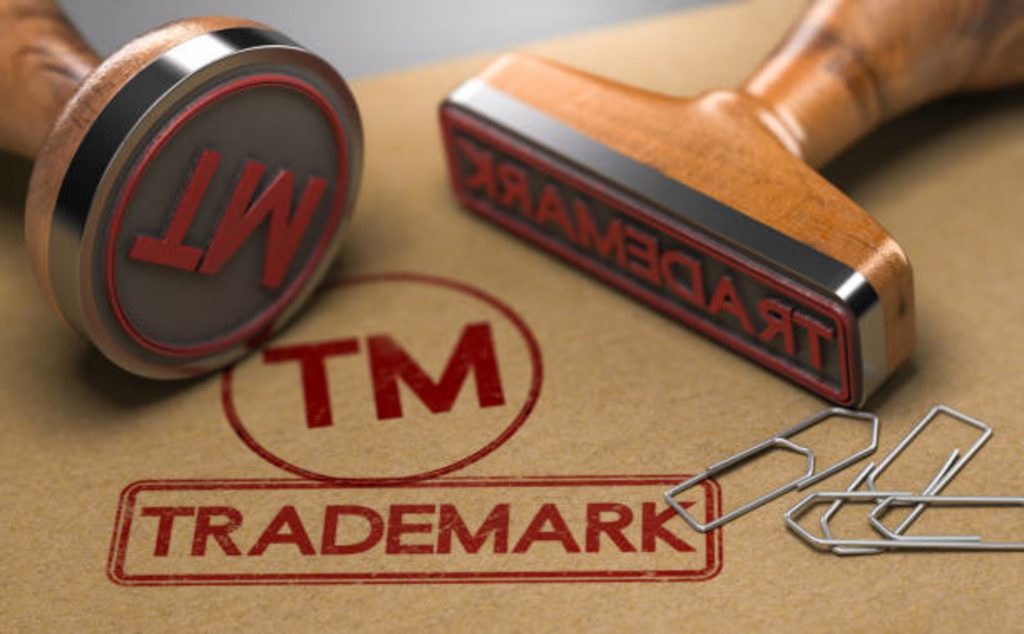 How to Trademark Your Name or Logo?
Before you take the next step in trademarking your brand and logo, you must first do a trademark search to ensure that nobody else is already using the one you want to use. You can do this by using a tool called the Trademark Electronic Search System or TESS, which can be found on the website of the United States Patent and Trademark Office or the USPTO. This is an important step as searching through the database will pinpoint any possible conflicts with a current trademark that another company has or has applied for.
Another reason why this step is crucial is it can potentially save you money. Rather than pay the application fee and move forward with a process that may prove futile later because your trademark application is identical to an existing trademark, you can check to make sure what you have is unique by conducting a thorough check. Bear in mind that the United States Patent and Trademark Office will only look for conflicting trademarks once you have submitted your application.
After conducting a trademark search, you can then file a trademark application using the Trademark Electronic Application System or TEAS. You can take your pick from three application forms, namely the TEAS Plus, TEAS Reduced, or TEAS Regular. Once you have submitted your registration, you will receive an e-mail confirming it, and all you have to do is wait for the approval. You can keep track of your application's progress at the Trademark Status & Document Retrieval.
Working with an Attorney on Trademark Registration
While the USPTO does not require you to work with a lawyer to register your trademark, having one will help, as it would raise your chances of approval. Having a lawyer work with you through this process will also help you get the broadest potential protections for your trademark. Most importantly, having an attorney to steer this ship for you will let you focus on the business more and less on the trademark application process.
If you are not convinced of the value of having a legal expert work with you on getting your trademark approved, consider this intriguing statistic: research conducted by the University of North Carolina uncovered that applications that were filed by trademark attorneys had a higher approval mark than those that weren't. While 57% of people who filed on their own got approval, that number rose to 83% when it was done with a lawyer.
A prime reason for the higher approval rating is the comprehensive trademark search that lawyers conduct. People who are filing a trademark application on their own typically search for existing trademarks online, using platforms like Google. This is flawed as it could leave out similar trademarks that might be flagged later on by the USPTO. Trademark lawyers, though, have access to advanced software that can locate identical trademark matches before you can pay your application fee or submit your application.